We had tested almost all the measurements of the new SPS Wing, but we were missing the 3m2. We finally managed to test it.
Spot, El Estartit, Costa Brava. Wind, Tramuntana, NNE, between 25 and 30 knots sustained with gusts of 35. Orderly sea, wave of half a meter. Can you Wingfoil in strong wind? Fully confirmed.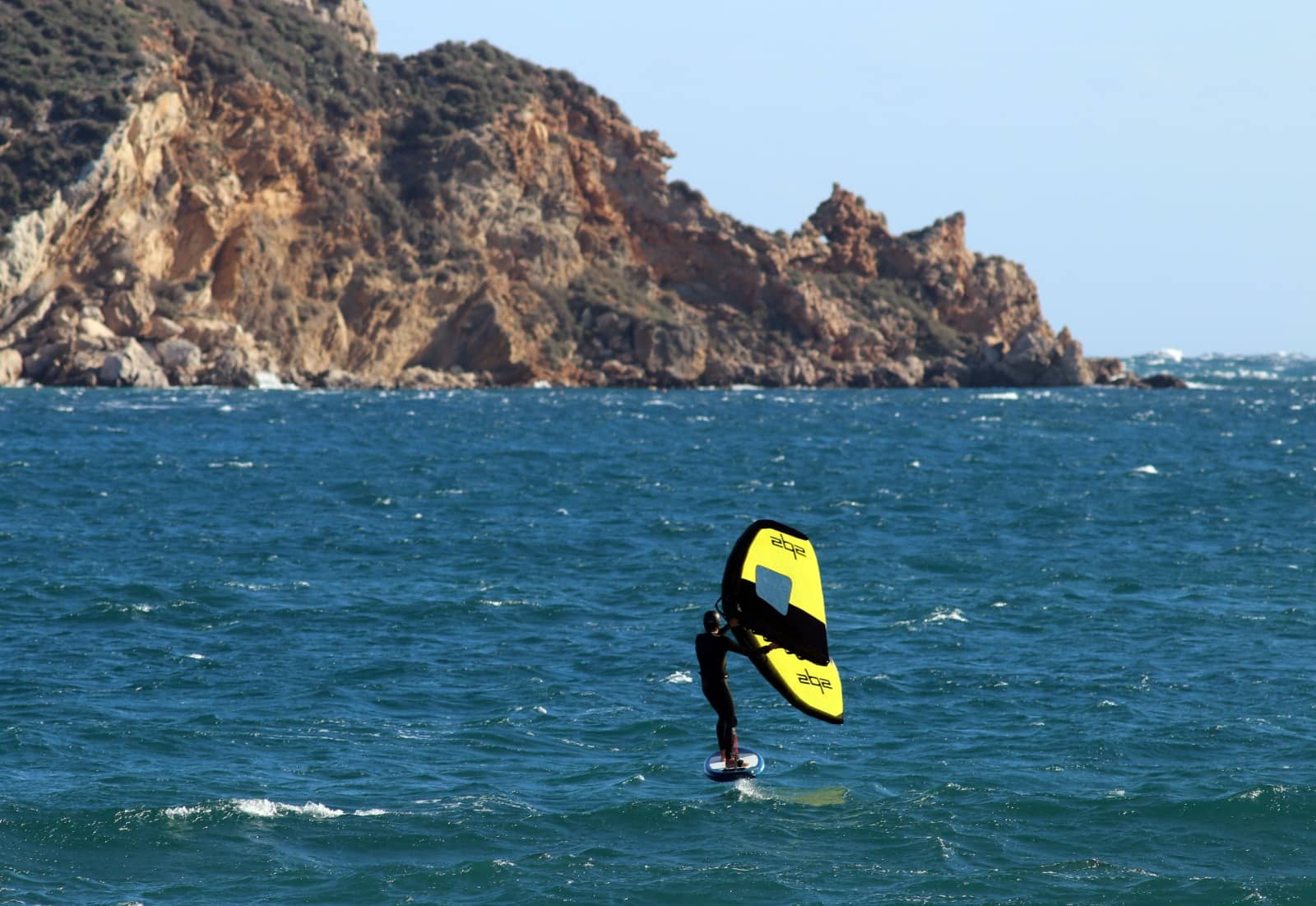 Above 30 knots the sea remains white. With Winfsurf or Kite, they are already tough sailing conditions. Any streak turns violent in the arms, hands and feet and the board and sail control often goes into survival mode. With Wingfoil this feeling changes. You continue to fly as smoothly as 15 knots. Yes, the streaks also the notes on the wing, but the fact of taking the leech to the limit of the devente makes it easier for you to control it.
Sensations of the SPS 3m2? Margin of wind and softness under a very stable profile. Exceeded 20 knots, I made the foil fly right away and you held the strongest gusts without problems. The wing to the upstairs danced steady as you went down waves. Power in the medium grade.
Handles well placed, to our liking too many since you always use the same two. For the rest, simple and solid construction. With a 5m2 and a 3m2 SPS, you sail with all conditions. Perfect pack.