On August 4, we visited our Cantabrian friends at the Somo Surf Center with the idea of ​​going sailing and enjoying an excellent day of paddle surfing.
Our host Pedro Gutierrez, secretary of the Cantabrian Surfing Federation and head of Adapted Surfing, had prepared a trip to the sea with Andrés. Andrés is visually impaired and it was his first contact with a board.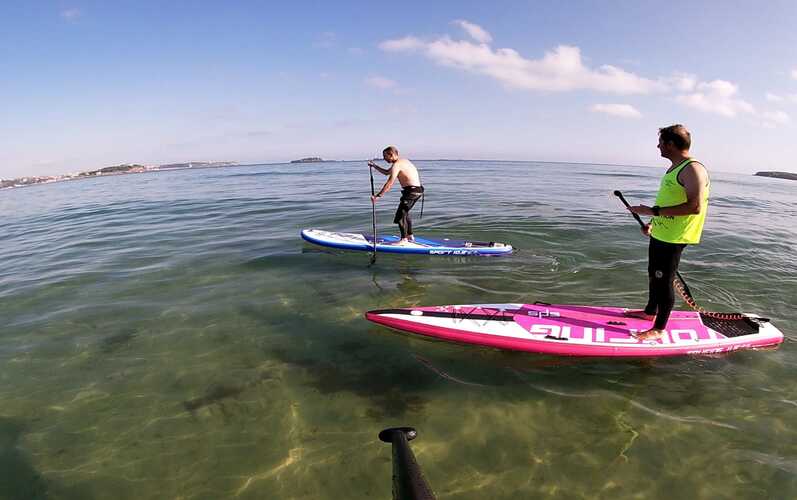 The day promised spectacular for a day of paddle surf: glassy sea and no wind.
Everything was prepared. The boards were ready and we were ready to enjoy a pleasant coastal walk through the idyllic waters of the Somo beach, in Cantabria.
Pedro Gutierrez from the Somo Surf Center climbed aboard a Touring inflatable board, Cesc came out on top of the rigid  SUP 9'6×28"x 4'25"  and Jorge was enjoying an incredible experience on the back of a Sport.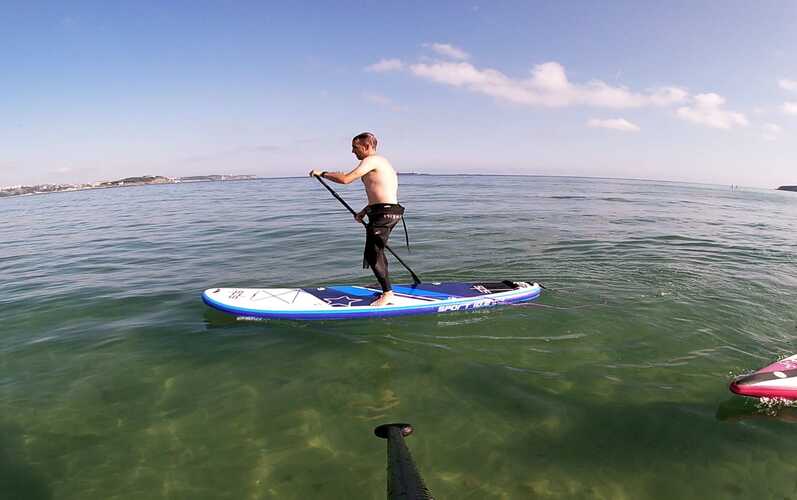 The three of us enjoyed a spectacular day and were pleased to see the work carried out by the Cantabrian Surf Federation and the Somo Surf Center with its pioneering Adapted Surf program, focused on the integration of sport to people with organic disabilities, physical, visual and intellectual.
From SPS we support all initiatives, such as the one led by Pedro Gutierrez, to publicize surfing as therapy, hobby, and sports for people with disabilities, with benefits not only physical but also social.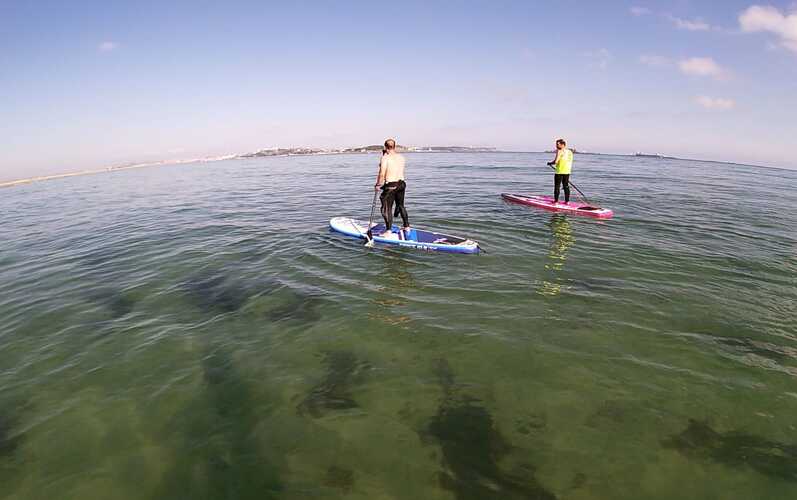 "Bravo!" by the Somo Surf Center and «Bravo!» by people with various disabilities who have passed through the facilities of the Somo Surf Center to start surfing and demonstrate that they are true examples of self-improvement and incredible athletes.