Our friend Bárbara tells us his first impressions of the SPS Pro Wave board
There were many who told me to opt for a smaller board, with less litres, that I already came from an 8′ and that I had to move to something smaller and not the other way round, that due to my size and weight (1.62 / 58kg) it would be difficult to move it, etc. And then there's Cesc, who explains how and with whom the board was designed and all its advantages, and what are you going to do when faced with such arguments? Of course you buy!!!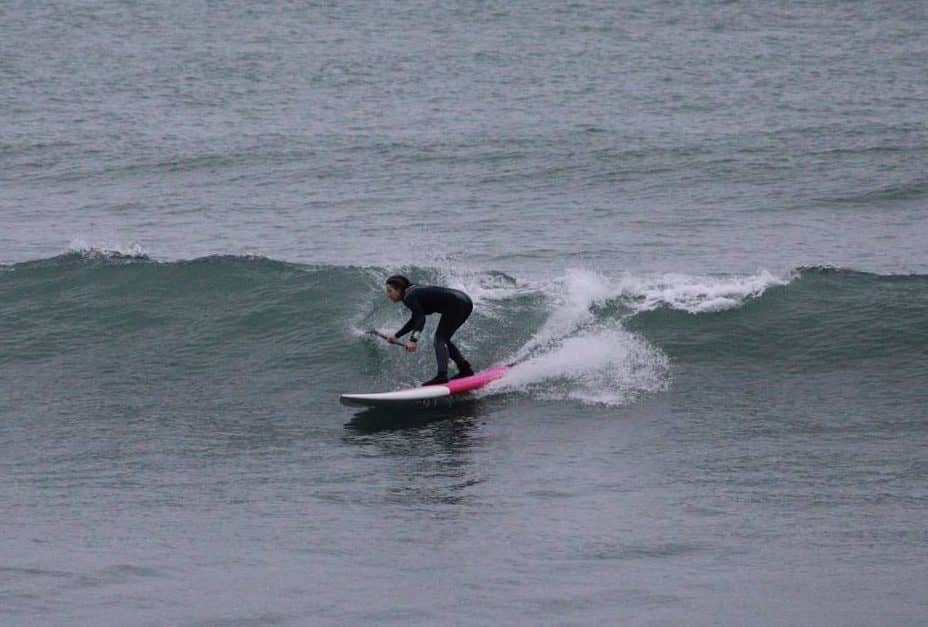 Well, SUPers and SUPeras, you should know that not everything is the amount of litres that a board has, but how they are distributed, the shape. What I noticed from the first day I got into the water with the SPS Pro Wave is the board's manoeuvrability. It reacts super fast and very smooth to your movements. And also, thanks to the shape they have given it (and yes, its 105 litres), it is a very stable board, so you can save your energy for the waves and not have to fight against the sea while you are waiting for the series, and catch the wave already out of breath…
I surf in the Mediterranean, so for the type and size of waves we have here, it's a board that allows you to get in when it's small and when we have "waves to freak out" (which for the Cantabrians and the Atlantic is "when it's small"). So, another point for the SPS Pro Wave, you will get more in the water than with an 80 litre SUP.
I'm still a beginner with waves, and I think this board is also the perfect ally for those of us who are just starting out, for all of the above, stability and ease of manoeuvrability.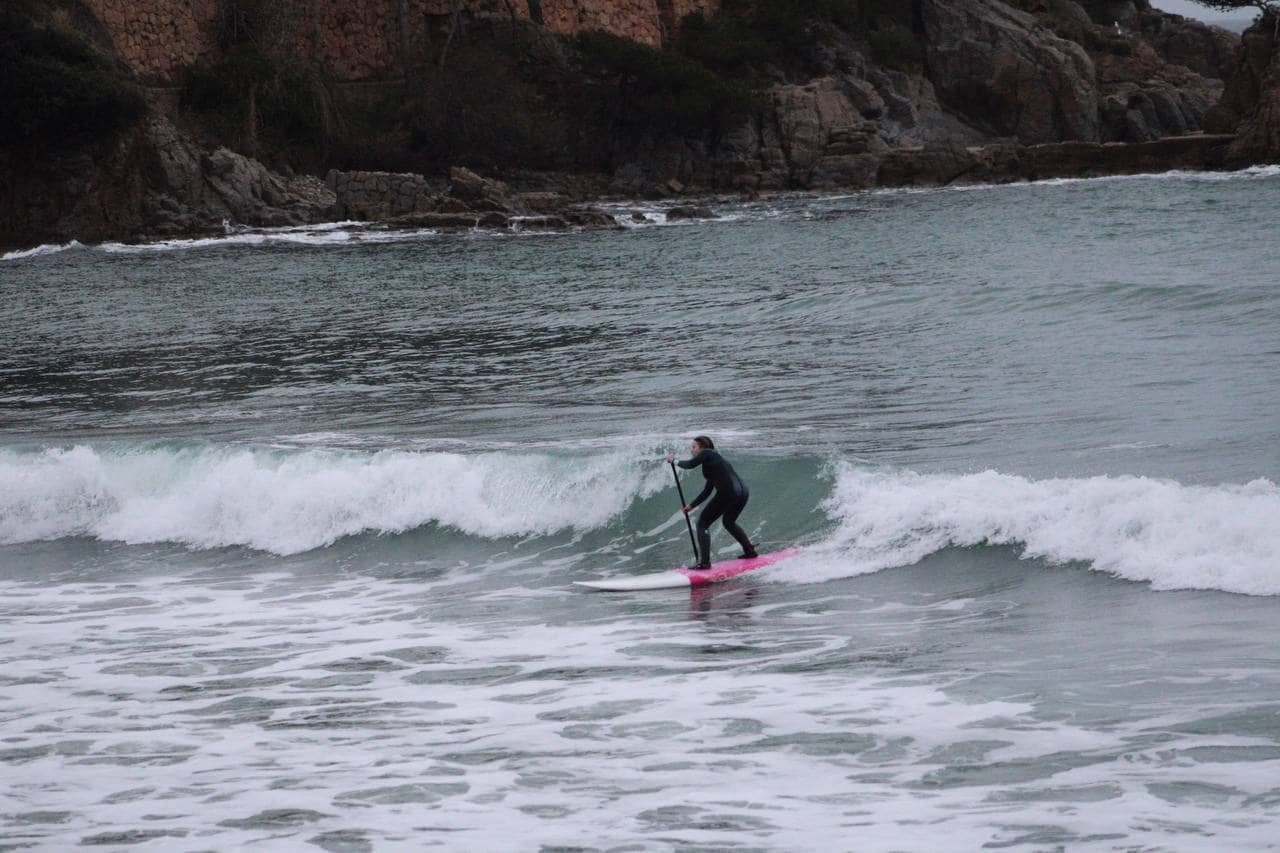 And last but not least, they nailed the aesthetics!!!! It can't get any prettier! The pink and white stand out in the water and make everyone jealous.
So write down the formula:
SPS Pro wave = Comfort + Fun
See you on the water!
Tabla Paddle Surf PRO WAVE