The 2022 ISA World StandUp Paddleboard Championship that was held from October 28 to November 6, in Puerto Rico in which the Spanish team won a total of nine medals, two gold, three silver, two bronze and one of copper boosted the national team to revalidate a historic second place in the world.
In the Long Distance SUP Race category, Spain won three medals. Duna Gordillo won her first gold medal in a world championship and Esperanza Barreras got two silver medals.
In the Prone modality, the most outstanding was Judit Vergés with a gold and a silver in the Prone Race and SUP Prone Techinal Race category. David Buil rose to third place in the world championship in the Prone Race.
The youngest also left the flag high, Sonia Caimiari took the world runner-up and Lucas Simoncelli the copper medal. In the relay category, Spain maintains the type and climbs to the third poidum drawer with a bronze medal.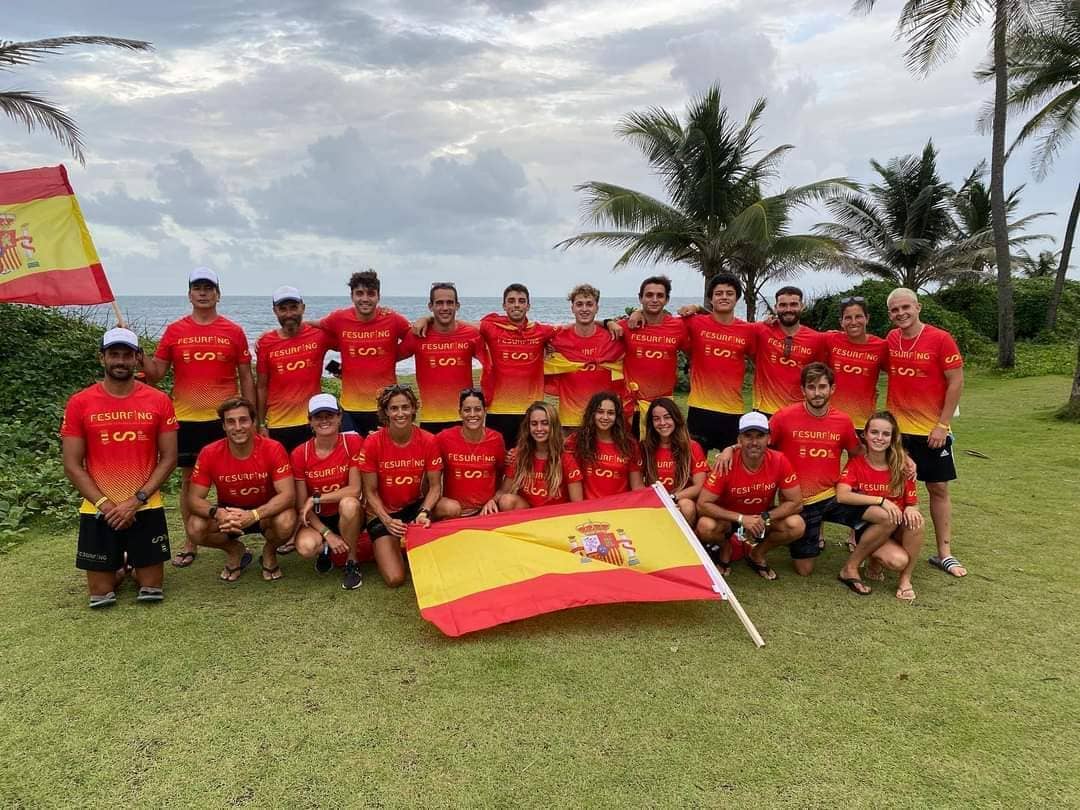 Great job by the seventeen athletes and coaches Manuel Simoncelli and Óscar Ruíz. Those responsible for this achievement were thanks to the points added: Iballa Ruano Moreno, Alazne Aurrekoetxea, Guillermo Carracedo, Juan de los Reyes, Lucas Simoncelli, Sonia Caimiari, Esperanza Barreras, Duna Gordillo, Alba Frey, Manuel Hoyuela, Antonio Morillo, Aaron Sánchez , Fernando Pérez, Rafael Sirvent, Judit Vergas, David Buill and Carlos Alonso.
Fotos: Federación ESP Surfing®